Bowie State: Students Become Mobile Reporters with Media Partnership
Bowie State University students taking mobile journalism courses can now gain real-world reporting experience as video correspondents with a social media company that delivers sports news and commentary through a mobile app.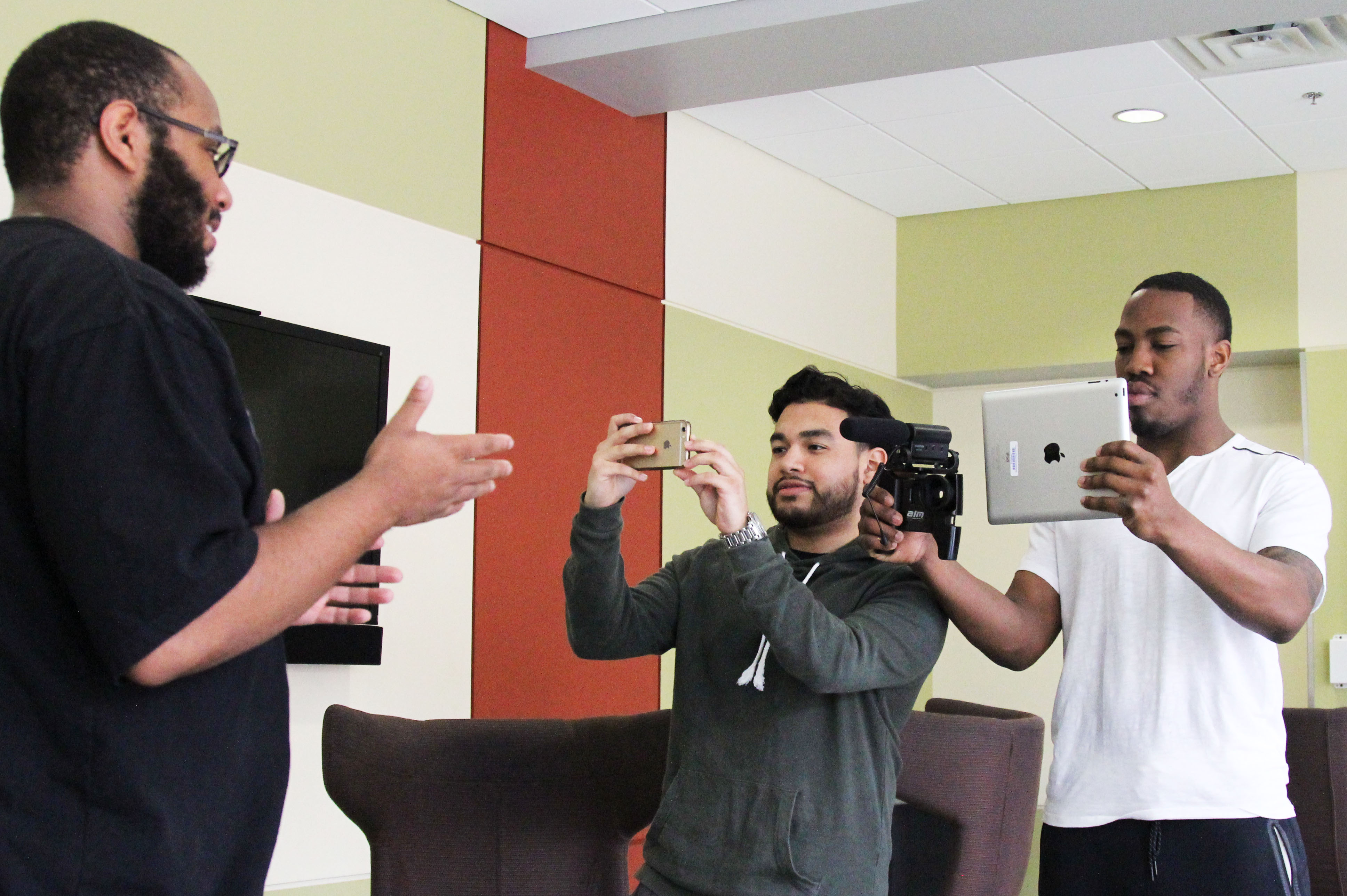 Assistant Professor Allissa Richardson established a partnership with Fan Media Network that created internships for Bowie State students to create and upload 30-second sports-related videos for users of the company's iPhone app to view, rank and share. Fan Media even donated the latest iPhone equipment to help the student interns produce high-quality videos.
The company aims to build a network of iPhone journalists to provide professional and college sports information through news reporting, fan interviews, analysis, and more – Bowie State is Fan Media Network's first collegiate partner. With the connection, students can cover major sporting events as journalists and produce weekly videos.
Last semester, three of Richardson's students – Ronald Baines, Robert Matthews, and Efrain Juarez – worked as interns to produce iPhone videos as part of their class. For Baines, a sport management senior, the internship helped him envision his future career. Fan Media Network even promoted one of his videos on its Twitter account.
"That's been a great opportunity to give my videos the chance to possibly go viral," he said. "Sports is what I love. There's nothing like going to a game and then to just walk around talking to people and enjoying the atmosphere. This is what I really want to do for the rest of my life."